Jean Birnbaum's interview with Étienne Balibar about his new book Des Universals was first published in Le Monde. Translated by David Broder. 




You recently published a book on the question of the universal (Des Universals, Paris: Galilée, 2016). This notion, which seems so familiar, however often remains rather unclear. If you had to give a definition to a class of 17 year olds, what would you say?

I would say that it is a value that designates the possibility of being equal without necessarily being the same, and thus of being citizens without having to be culturally identical.

Indeed, in our era universalism is often associated with consensus, and first of all with a bien pensant Left, presumed to be weak and naïve… Yet in your view universalism is anything but an idealism.

First of all, my objective is not to uphold a "left-wing position," but to debate universalism as a philosophical question. Of course, I am on the Left, but the Left itself is is traversed by all the conflicts inherent to the question of the universal. The universal does not bring people together, it divides them. Violence is a constant possibility. But I first of all seek to describe internal conflicts.
This essay first appeared in Libération. Translated by David Broder.  

The new and substantially updated edition of Balibar's now classic introductory text The Philosophy of Marx is currently 40%, alongside all the other books on our Marx primer reading list.



via Flickr.

The question that came to my American friends' lips after Trump's election was always the same: "Who's next? Do you think that Le Pen will win the French elections?" They foresaw either a sort of domino effect or the onset of contagion, grounded in the devastation of the redistributive policies that have been torn apart by neoliberalism. They saw Brexit as a warning, a forerunner. The fall of Renzi as well as Hollande's announcement that he will not stand for re-election echoed Clinton's defeat. The question of whether Merkel would "hold on" in the face of the German far Right became a strategic variable.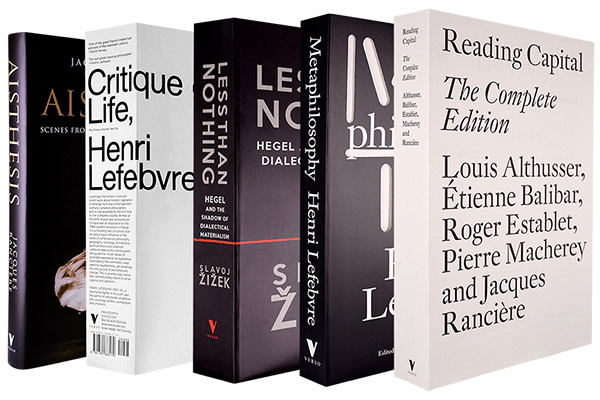 A reading list of selected books from our Philosophy and Theory shelves, including two of our biggest books this year - Grand Hotel Abyss and Reading Capital - now back in stock!