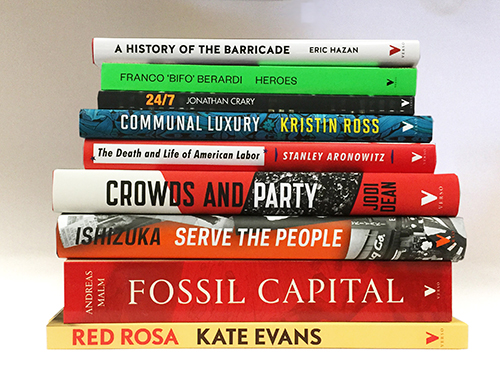 May 1st marks International Workers' Day, a festival of working-class self-organization stretching back over 130 years. It was originally inaugurated to commemorate the Haymarket Massacre of 1886 in Chicago, where a bomb thrown during a worker's strike kicked off a period of anti-labor hysteria.

May Day 2015 in London saw a rally of trade unions, migrant workers & London's many communities and other organisations finishing in Trafalgar Square. 2016 demos include speakers such as Yannis Gourtsoyhannia (from the Junior Doctor's dispute), Christine Blower (the General Secretary of the National Union of Teachers, to talk about the government's attacks on education), Frances O'Grady (TUC General Secretary), Jeremy Corbyn, and John McDonnell. See the full details here!

In New York there's a rally and march in Union Square on Sunday starting at noon, in Los Angeles there's a May Day March and Bernie Sanders rally on Saturday starting at 3pm, and in Oakland there's a rally at the Fruitvale Bart starting at noon. See an incomplete list of May Day activities here.

This May Day we bring you the following reading list, AND we're doing a FLASH SALE with 50% off all of them! Don't forget - we have free worldwide shipping and free bundled ebooks where available!


Bernie Sanders led Hillary Clinton by a 22-point lead in the New Hampshire primaries, the second biggest democratic New Hampshire primary win in history!
And a recent Bloomberg Politics/Des Moines Register poll showed that 43 percent of Iowa Democratic caucus goers described themselves as "socialist" while only 38 percent described themselves as "capitalist."
Bernie Sanders has tapped in to a growing popular movement that demands economic justice for all. Embrace the resurgence of socialist ideas by picking up some new and recently published books on socialist history and American politics.
All of the books on our US Politics Reading List
are 50% off until February 19th!
(plus free shipping and bundled ebooks where available!)

Check out the books available here >>>>>>>>>>>>>
Listen to Bernie's autobiography Outsider in the White House!
Get the audiobook from Audible for only $6.95. Buy it here.
The Iowa caucus results last night were a major victory for Bernie Sanders, who "virtually tied" Hillary Clinton and won nearly as many delegates in the hotly contested start of the primaries.

Bernie's autobiography Outsider in the White House (now 50% off on our site) charts his political career from his time as the mayor of Burlington to congressman to US senator, and includes a substantial afterword from The Nation's John Nichols.

Below is the preface to the new edition, written by Bernie Sanders in September 2015, which explains his decision to run for president and calls on people to come together and demand that the government work for all Americans and not the corporate elite.