The Verso Book of Dissent: Revolutionary Words from Three Millennia of Rebellion and Resistance is a compendium of revolt and resistance throughout the ages, updated to include resistance to war and economic oppression from Beijing and Cairo to Moscow and New York City.

To celebrate the release of the new edition - 50% off at the moment as part of our end-of-year sale - we've present a selection of key moments of dissent from the book.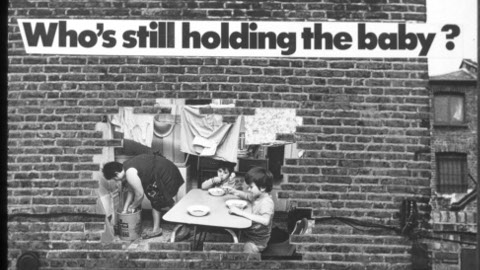 - Hackney Flashers, Who's still holding the baby?, 1978

They say it is love. We say it is unwaged work.
They call it frigidity. We call it absenteeism.
Every miscarriage is a work accident.
- a feminist pamphlet calling for Wages for Housework written by Silvia Federici in 1975.

Dalia Gebrial responds to a history of women's movements to ask how a transnational feminist politics of solidarity can change and embolden our vision of the world. 

The question of transnational solidarity has progressively faded away from the realm of feminist conversation. The idea of intersectionality – a powerful descriptor of how seemingly circumscribed systems of oppression operate through and alongside one other – has been reduced to representative diversity politics: a coalition of limited but energy-consuming practices of privilege-checking and callouts; a seemingly immovable emphasis on bodies and checklists as the prime marker of Good Praxis. Solidarity has been supplanted in favour of 'allyship' and 'standing aside'. Creating spaces of self-determination has been neutralised into creating spaces of safety. Only the personal can be political.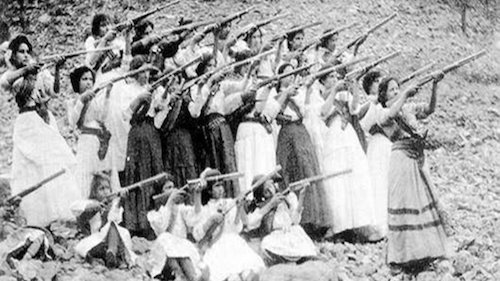 Rani of Jhansi Women's Regiment of the Indian National Army, training, early–mid 1940s. via End of Empire.