A special Red Flash-Sale, 50% off these selected books (with free worldwide shipping) until Feb 15, midnight (UTC).

Click here to activate your discount.
The Verso Book of Dissent: Revolutionary Words from Three Millennia of Rebellion and Resistance is a compendium of revolt and resistance throughout the ages, updated to include resistance to war and economic oppression from Beijing and Cairo to Moscow and New York City.

To celebrate the release of the new edition - 50% off at the moment as part of our end-of-year sale - we've present a selection of key moments of dissent from the book.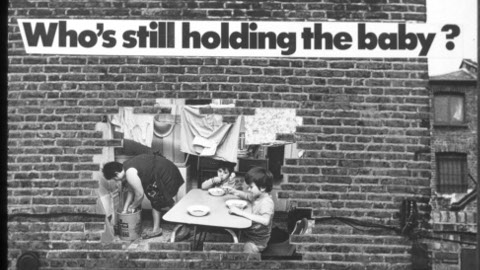 - Hackney Flashers, Who's still holding the baby?, 1978

They say it is love. We say it is unwaged work.
They call it frigidity. We call it absenteeism.
Every miscarriage is a work accident.
- a feminist pamphlet calling for Wages for Housework written by Silvia Federici in 1975.