This essay by George Ciccariello-Maher was written for arranca! issue #51 (forthcoming), to provide an overview for a German-speaking audience on the dynamics behind Trump's election and the resistance to his presidency.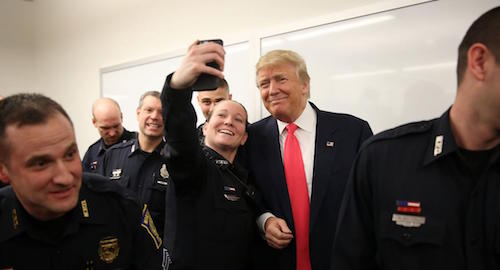 With the election of Trump, the tempo of our collective disaster has shifted dramatically. Rather than the slow-rolling nightmare of Clintonite neoliberalism, for which Obama was more continuity than respite, this nightmare has suddenly shifted into high-gear with each new day bringing — via a string of brutal executive orders — a new hell to ponder, lament, and resist.

How did we get here? The debates are seemingly interminable and inevitably self-serving.


"What is 'Women's Day'? Is it really necessary?" Alexandra Kollontai asked readers of the Russian journal Pravda a centenary ago. "On Women's Day," she wrote, "the organised demonstrate against their lack of rights."

Published as part of Verso's Haymarket Series in 1996, Alex Lichtenstein's Twice the Work of Free Labor: The Political Economy of Convict Labor in the New South was the first book-length history of the convict-lease and chain gang systems of penal servitude in the Southern United States. Focusing on Georgia in the years between Reconstruction and the Great Depression, Lichtenstein traces the interwoven development of the region's notoriously brutal carceral forms and it's industrial and commercial expansion. "The postbellum history of Georgia's penal system," Lichenstein writes, "offers a clear illustration of how convict labor helped forge the peculiar New South 'Bourbon' political alliance, by accommodating the labor needs of an emerging class of industrialists without eroding the racial domination essential to planters."

In the text below, the book's epilogue, Lichtenstein expands on his findings in a broader historical consideration of the relation between coerced labor and economic development.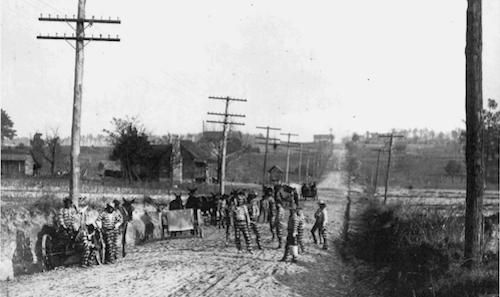 A Georgia road gang in Rockdale County in 1909, shortly after the state abolished convict leasing. (Vanishing Georgia Collection, Georgia Department of Archives and History).

"There is no document of civilization that is not at the same time a document of barbarism." –Walter Benjamin, "Theses on the Philosophy of History"1

Diverse forms of forced labor have been found in many societies, under many conditions. Slavery and penal labor both existed in the ancient world. Serfdom shaped much of the character of premodern European social relations, and persisted well into the nineteenth century in Eastern Europe and Russia. As European societies shook off the last vestiges of feudalism, forced labor was carried to the New World, in a vast arc encompassing both the highlands and plantations of the Americas. In colonial Africa as well, European domination brought with it forms of coercive labor new to a continent that had long known indigenous slavery; and labor relations in industrialized South Africa under apartheid were clearly shaped by colonial strategies of labor extraction up until yesterday. Finally, Stalin's Gulag, and the Nazi labor and extermination camps, stand as horrific examples of forced labor in the modern world.