Click here to activate your discount.



May 1st marks International Workers' Day, a festival of working-class self-organization stretching back over 130 years. It was originally inaugurated to commemorate the Haymarket Massacre of 1886 in Chicago, where a bomb thrown during a worker's strike kicked off a period of anti-labor hysteria.

To mark this significant date, we have 50% off a selection of books looking at policing, riots, Rosa Luxemburg, neoliberalism, revolution and rebellion. Click here to activate your discount.

We're also publishing a selection of essays on the Verso blog covering care work, sex work, black liberation, and more. Read them all here. 

History and Revolution: Refuting Revisionism, edited by Mike Haynes and Jim Wolfreys and published by Verso in 2007, collects essays on the English, French, and Russian Revolutions and the body of revisionist historiography — developed or publicized by historians like François Furet, Simon Schama, Orlando Figes, and Conrad Russell — that dominated public conception of them during the high years of "the end of history."

"Revisionism generally shares a view of revolutions," the editors write, "as, to paraphrase George Taylor, political acts with social consequences rather than social acts with political consequences."

The lasting achievement of revisionist historiography of the French Revolution has been to discredit the idea that the event brought about a change in France's social order. Against the "determinism" of social explanations of historical change, which focus on class antagonisms, revisionists emphasize the primacy of the political. Their tendency to see revolutions as narrow political events rather than broader social transformations means that extraordinary circumstances — war, famine, counter-revolution — figure little in explanations of why protagonists sometimes act in ways which would otherwise be considered extreme or intolerable. The focus on elite activity and the attempt to establish a causal link between ideas and events leaves little room for the active role played by groups who do not form part of the elite. Popular insurgencies, violence and insurrection are no longer integral to revolutionary change but an unnecessary distraction, or worse, a reactionary brake on modernization and peaceful reform.


In the book's final chapter, reprinted below, Daniel Bensaïd takes on some of the broader themes of the revisionist literature, picking up Marx's figure of the old mole to trace the persistence of revolution during even the most apparently static of times.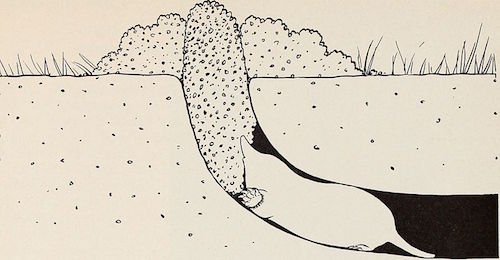 Giovanni Arrighi's
The Geometry of Imperialism
was published by New Left Books in 1978, in a translation by Patrick Camiller. "I was disturbed, at the time," Arrighi later told David Harvey, "by the terminological confusions that were swirling around the term 'imperialism'. My aim was to dissipate some of the confusion by creating a topological space in which the different concepts, which were often all confusingly referred to as 'imperialism', could be distinguished from one another."

In Marxist debate, Arrighi argued, such confusions could be traced to Lenin's classical theory of imperialism, which at times fails to clearly distinguish it from "the monopoly stage of capitalism" or "finance capital." Arrighi's study would then be neither "a simple reproduction of the thought of this or that theoretician" nor the development of a new theory of imperialism, but rather an examination of "the presuppositions of the theory of imperialism in order to explicate, specify, and delimit them." Those presuppositions were to be located not in Lenin's own theory, but in that of J.A. Hobson, which preceded it.

In the excerpt below, the book's first chapter, Arrighi identifies four primary elements of Hobson's conception of imperialism and isolates them in the form of Weberian ideal types, which them serve as the coordinates for his "topological" reconstruction. 


It is no easy task to define the concept of imperialism. The same term is customarily used to designate diverse, and in certain respects antithetical, concepts. Indeed, theoretical controversy is often based on nothing more than a failure to grasp what is the object of reference.