History and Revolution: Refuting Revisionism, edited by Mike Haynes and Jim Wolfreys and published by Verso in 2007, collects essays on the English, French, and Russian Revolutions and the body of revisionist historiography — developed or publicized by historians like François Furet, Simon Schama, Orlando Figes, and Conrad Russell — that dominated public conception of them during the high years of "the end of history."

"Revisionism generally shares a view of revolutions," the editors write, "as, to paraphrase George Taylor, political acts with social consequences rather than social acts with political consequences."

The lasting achievement of revisionist historiography of the French Revolution has been to discredit the idea that the event brought about a change in France's social order. Against the "determinism" of social explanations of historical change, which focus on class antagonisms, revisionists emphasize the primacy of the political. Their tendency to see revolutions as narrow political events rather than broader social transformations means that extraordinary circumstances — war, famine, counter-revolution — figure little in explanations of why protagonists sometimes act in ways which would otherwise be considered extreme or intolerable. The focus on elite activity and the attempt to establish a causal link between ideas and events leaves little room for the active role played by groups who do not form part of the elite. Popular insurgencies, violence and insurrection are no longer integral to revolutionary change but an unnecessary distraction, or worse, a reactionary brake on modernization and peaceful reform.


In the book's final chapter, reprinted below, Daniel Bensaïd takes on some of the broader themes of the revisionist literature, picking up Marx's figure of the old mole to trace the persistence of revolution during even the most apparently static of times.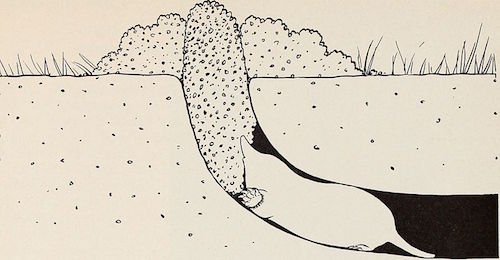 This piece first appeared in NACLA.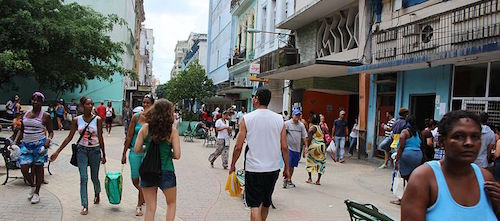 Calle San Rafael, Havana. August 2016. via Wikimedia Commons.

Olga, a former University teacher, remembered her faithful devotion to Fidel Castro when she was growing up in Santiago more than forty years ago. "Before the triumph of the Revolution I went to a Baptist private school. After I went to a state school, and I grew disenchanted with religion. This happened not only to me, it happened to my entire generation," she said. "The change was profound. Fidel replaced the God we had believed in. He was a very significant leader for everyone, but in particular for us of the younger generation. We threw ourselves into the struggle to make the revolution. Life was very difficult after the sugar harvest of 1970 failed. We suffered a lot, but we still had that belief, that determination, that we had to fight for the revolution. We thought of Fidel as our God the saviour, and we all closed ranks, and we struggled, and we tried not to see his errors, his flaws. I did not return to the church for many, many years."

I first interviewed Olga (not her real name) twelve years ago, when, alongside a team of Cuban and British researchers, I began recording life histories of Cuban men and women living on the island. Olga and I last met several months ago, in Miami, where she now lives. Our team has collected the life histories of 125 Cubans from different generations, social positions and political views, of diverse racial, gender, sexual and religious identities. Many talked with us multiple times, recounting how their lives and attitudes have changed over the years.