David Broder's report on the French presidential election was first published in Political Critique, prior to yesterday's first round.  




Without doubt the French election promises a political shake-up. The governing Socialist Party is at just 8% in the presidential poll while all four leading candidates vying to replace François Hollande declare themselves the challengers to "élites," or even to be "anti-systemic." Certainly the candidates are keen to represent a clean break with the record of both the Hollande and Sarkozy presidencies, associated with continual economic crisis as well as the insecurity attached to the mounting war on terror. Yet the "battle against élites" increasingly appears as a mere marketing strategy, the supposed fight against "vested interests" able to cover all manner of sins, or indeed, vested interests.
Socialist candidate Benoît Hamon's campaign is now at an impasse, because he couldn't see that the neoliberal fox would refuse to accommodate to the socialist hen, while Mélenchon takes an opposing strategy, write Cédric Durand and Razmig Keucheyan. First published in Libération. Translated by David Broder.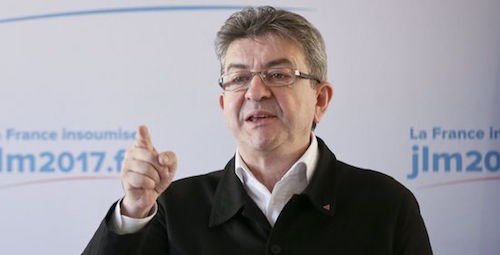 Elections were for long time rather boring. Carried forth by a liberal wind, there was a seamless exchange of office between the self-assured Right and the lightweight Left — these wholehearted converts to market modernisation — in the eternal present of capitalism. Capitalism had been made master of a globalised space and a financialised time. Endemic unemployment, consumerist exultation and terrorist/criminal horror made up the three dramatic extremes of a little game buzzing along, spiced up only by the candidates' antics or the scenes made by betrayed friends.
Susie Day's interview with organizer and artist Amin Husain was first published in Monthly Review online.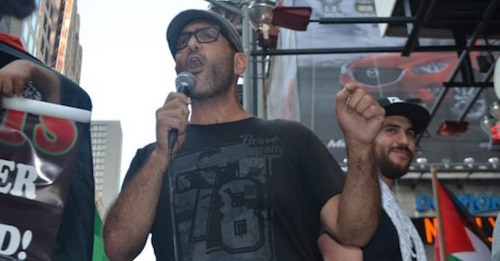 Rounding up immigrants, pissing on transgender bathroom rights, barring press from press briefings… The only good thing Donald Trump has done is to galvanize millions of people into political outrage. For months now we've gone to dozens of marches and rallies. Of course, this isn't enough, but what more to do?

Then I happened on a Facebook post by Amin Husain:"I wish I could share what's wrong and what's missing in how we're handling the Trump era without many of my dear friends thinking that I am just being a downer on the 'resistance.'" I had to hear more.