Susie Day's interview with organizer and artist Amin Husain was first published in Monthly Review online.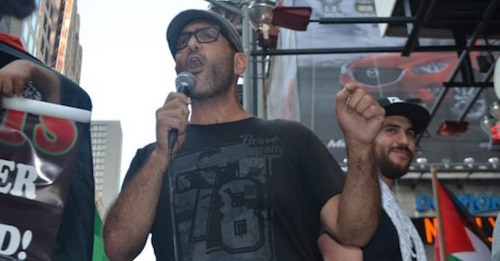 Rounding up immigrants, pissing on transgender bathroom rights, barring press from press briefings… The only good thing Donald Trump has done is to galvanize millions of people into political outrage. For months now we've gone to dozens of marches and rallies. Of course, this isn't enough, but what more to do?

Then I happened on a Facebook post by Amin Husain:"I wish I could share what's wrong and what's missing in how we're handling the Trump era without many of my dear friends thinking that I am just being a downer on the 'resistance.'" I had to hear more.
This essay by George Ciccariello-Maher was written for arranca! issue #51 (forthcoming), to provide an overview for a German-speaking audience on the dynamics behind Trump's election and the resistance to his presidency.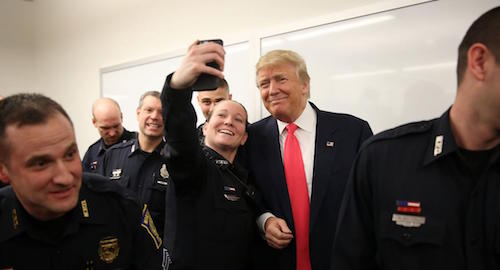 With the election of Trump, the tempo of our collective disaster has shifted dramatically. Rather than the slow-rolling nightmare of Clintonite neoliberalism, for which Obama was more continuity than respite, this nightmare has suddenly shifted into high-gear with each new day bringing — via a string of brutal executive orders — a new hell to ponder, lament, and resist.

How did we get here? The debates are seemingly interminable and inevitably self-serving.
This interview with Enzo Traverso was first published in L'humanité. Translated by David Broder. 



June 2015 press conference of far right 'Europe of Nations and Freedom' bloc within European Parliament. 

In his Les Nouveaux Visages du Fascisme, historian Enzo Traverso analyses the mutations of the European far Right movements that have emerged from "the fascist matrix."1 According to Traverso, the Left has to "offer political perspectives again" in order to occupy "the immense void" that is today being filled by both jihadism and a "post-fascism" that excludes Muslims.

Are Europe's far-Right movements (the AfD in Germany, the Front National in France, Jobbik in Hungary…) adopting the same codes as fascism or Nazism?

Enzo Traverso: First of all, these movements do share common traits, including their rejection of the European Union, their xenophobia and their racism, in particular in its Islamophobic dimension. Beyond these markers, we can see notable differences. There are clearly neo-fascist or neo-Nazi movements, like Golden Dawn in Greece, Jobbik in Hungary, etc., whose radicalism is often linked to the extent of the crisis, even if in Greece the rise of Syriza did put a lid on this dynamic. As for France, the Front National does have a fascist matrix, and there are certainly neo-fascists in the party, but its discourse is no longer fascist. After all, it has made a considerable effort at ideological mutation, and that is one of the keys to its success. If it still advanced neo-fascist arguments it would not get a hearing, and could certainly not hope to reach the second round of the presidential election.