In an interview with Maria-Christina Vogkli and George Souvlis that first appeared on the LSE Researching Sociology blog, Mike Davis reflects on his upringing and discusses the 2016 US Presidential primaries. 


1) Could you please tell us a bit about your family background?
My family background is distinctive only in being impossibly average. My dad came from a rural Protestant background in Ohio and was a fervent New Deal Democrat. My mom was an urban Irish Catholic and a registered Republican, but twice voted for the Socialist candidate Norman Thomas. She equally adored President Eisenhower and Liberace.  Both were high-school graduates. Apart from the Vulgate Bible we had no books in our home, but my father was an avid newspaper reader (sports and politics) and my mom devoured the Reader's Digest cover to cover. My dad worked in the wholesale meat industry in a strangely hybrid white collar/blue collar job. His workday was equally divided between sales calls, fabrication of orders, and delivering meat. Our family income, home mortgage, car value, hours spent watching TV, and so on were always the national median during the 1950s. (I've researched this). I grew up in a 1947 tract home on the exact border between the last subdivision and the remaining orange and avocado orchards of east San Diego County.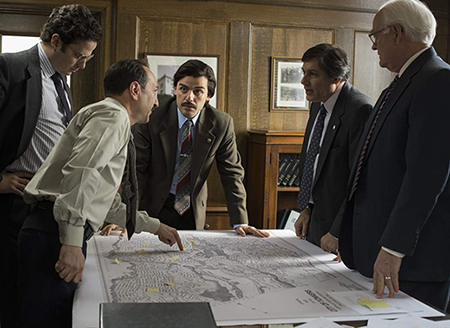 David Madden, co-author of the forthcoming housing justice book In Defense of Housing: The Politics of Crisis, recently demystified popular conceptions of public housing in The Washington Post. Madden's opinion piece in the Post comes as David Simon's HBO miniseries "Show Me a Hero" brings the legacy and future of public housing development to the fore. The show depicts the clashes over federally mandated public housing developments in Yonkers, NY during the late 1980s and early 1990s.