Following the tragic Orlando massacre at a gay nightclub, both New York Governor Andrew Cuomo and Democratic presidential nominee Hillary Clinton called for a return to "the spirit of 9/12," a reference to a dark period of racism, surveillance, and state sanctioned Islamophobia after the September 11th attacks. In the United Kingdom, instances of xenophobia and Islamophobia have reportedly surged following the EU referendum, leaving migrants and minorities, particularly Muslim women, vulnerable to attack and discrimination. As events unfold and the "Brexit" debates continue, we present a reading list of key titles that shed light on the origins of Islamophobia and ways we can organize to fight it. 
The tragic events of Paris and the security backlash in their wake are acute reminders that Europe's urban spirit has come under attack. To save it, writes Antonis Vradis, we urgently need to defend the closeness and diversity which define everyday urbanity.


Richard Sennett put forward one of the most succinct definitions for those retreating from urban life in his book The Uses of Disorder: "suburbanites", he argued, "are people who are afraid to live in a world they cannot control." In the wake of the recent Paris attacks, the vast majority of French―and possibly European―urbanites now fit this description.

The attacks on Paris last Friday, 13th November, have prompted a predictable response: bombs abroad and a further restriction of civil liberties at home, not to mention a ratcheting up of Islamophobia. Sebastian Budgen analyses the wisdom of this approach.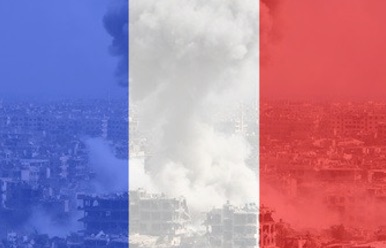 This is perhaps the moment to take a step back to review the brilliance of West's counterrorist strategy, which we can then admire in all its strategic and tactical coherence: