Historical materialism at its strongest has always been defined by its supersession of the antithesis between Romanticism and Utilitarianism which News from Nowhere, for all its splendour, reiterates. Marx wrote in the Grundrisse: "It is as ridiculous to yearn for a return to an original fullness as it is to believe that with this present emptiness history has come to a standstill. The bourgeois viewpoint has never advanced beyond this antithesis between itself and the romantic viewpoint and therefore the latter will accompany it as its legitimate antithesis up to its blessed end." This sense of the dialectical complementarity of Utilitarianism and Romanticism is what distinguishes classical Marxism from the many attempts by socialists at one time or another to construct an opposition to capitalism from either standpoint: denunciation of its irrationality or inhumanity alone. For each is capable of either progressive or reactionary "derivations" — Mill or Zola can be set against Carlyle or Barres, just as much as Shelley or Ruskin can be set against Ure or Spencer. There is no one "logic" of either tradition, each of which has proved capable of a rainbow of political metamorphoses. The duty of socialists today is not to pit one against the other yet again, but to set both intellectually in their changing historical settings and to prepare practically the conditions for the long-awaited blessing of their mutual end.
In 1930, the economist John Maynard Keynes published a "letter to our grandchildren," in which he speculated about what kind of future industrial societies would have a hundred years later. Here Pascal Riché of L'obs interviews André Orléan, who has written a preface to this astonishing text. Translated by David Broder. 

From an illustration by Edward McKnight Kauffer for The World in 2030 A.D. (1930) by the Earl of Birkenhead. 

Les Liens qui libèrent have republished John Maynard Keynes's odd little essay Economic Possibilities for Our Grandchildren, under the title Lettre à nos petits-enfants [Letter to Our Grandchildren]. Here Keynes journeyed a hundred years forward in order to imagine the society of the future. According to Keynes, by 2030 growth will have put an end to poverty. We will live in a society of abundance, in which we will work very little; an era in which "we prefer to devote our further energies to non-economic purposes." "The love of money … will be recognised for what it is, a somewhat disgusting morbidity." For André Orléan, the interest of this text lies in the break with capitalism that Keynes foresees therein.

Do you think this little text is a visionary one?

It really is an astonishing text. Here we discover that even at the end of the 1920s Keynes foresaw that economic activity would be "between four and eight times as high as it is today" a century later. And already today, in constant currency, the Western countries' GDP is over four times higher than it was in 1930. This prediction is all the more remarkable given that he made it during a very troubled period — the crisis of 1929 — at a time when few statistics were available. To get a measure of the boldness of Keynes's text, imagine the difficulties an economist today would face if she set out out to predict the level of development in a hundred years' time.
In an excerpt from his new book Four Futures: Life After Capitalism, Peter Frase discusses how science fiction can help us understand the future.

One way of differentiating social science from science fiction is that the first is about describing the world that is, while the second speculates about a world that might be. But really, both are a mixture of imagination and empirical investigation, put together in different ways. Both attempt to understand empirical facts and lived experience as something that is shaped by abstract—and not directly perceptible—structural forces.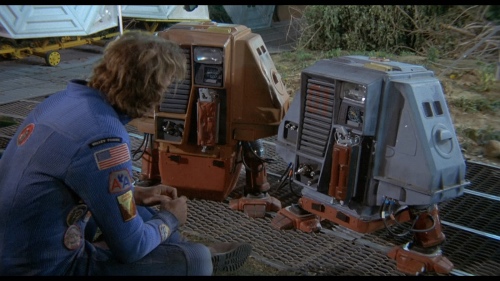 Certain types of speculative fiction are more attuned than others to the particularities of social structure and political economy. In Star Wars, you don't really care about the details of the galactic political economy. And when the author tries to flesh them out, as George Lucas did in his widely derided Star Wars prequel movies, it only gums up the story. In a world like Star Trek, on the other hand, these details actually matter. Even though Star Wars and Star Trek might superficially look like similar tales of space travel and swashbuckling, they are fundamentally different types of fiction. The former exists only for its characters and its mythic narrative, while the latter wants to root its characters in a richly and logically structured social world.