Remember kids! "Capital is dead labour, that, vampire-like, only lives by sucking living labour, and lives the more, the more labour it sucks." Get ready to go back to school by reading Verso's Economics 101 syllabus. 




Companion to Marx's Capital Volume 1 & Volume 2
By David Harvey

This is a must-read for anyone wanting a fuller understanding of Marx's political economy.

"No short review can do justice to this outstanding book ... Essential."
– Michael Perelman, Choice

Ahead of Alexis Tsipras' meeting with Angela Merkel tonight on the sidelines of the EU summit in Riga, we share an interview given on Monday by Costas Lapavitsas, Syriza MP and co-author of Against the Troika, in which Lapavitsas urges a Greek exit from the Euro. "If one finds himself in a trap is it a disaster to try and get out of it? Is it better to wait until death comes?"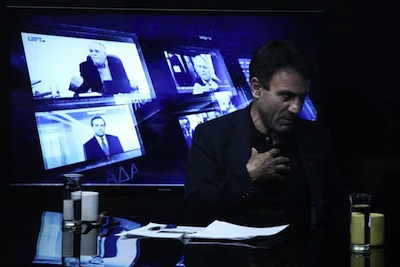 See the interview, with English interpretation after 40 minutes, here. A summary of the interview, by ThePressProject, is below.

The following extracts, free to download, accompany 
An Introduction to Radical Thinkers:
a fortnightly series of events begining 9th April at the Institute of Contemporary Arts (ICA), London.