Susie Day's interview with organizer and artist Amin Husain was first published in Monthly Review online.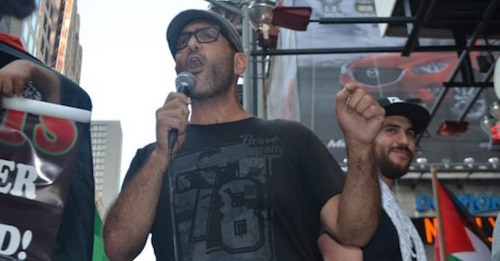 Rounding up immigrants, pissing on transgender bathroom rights, barring press from press briefings… The only good thing Donald Trump has done is to galvanize millions of people into political outrage. For months now we've gone to dozens of marches and rallies. Of course, this isn't enough, but what more to do?

Then I happened on a Facebook post by Amin Husain:"I wish I could share what's wrong and what's missing in how we're handling the Trump era without many of my dear friends thinking that I am just being a downer on the 'resistance.'" I had to hear more.
This essay by George Ciccariello-Maher was written for arranca! issue #51 (forthcoming), to provide an overview for a German-speaking audience on the dynamics behind Trump's election and the resistance to his presidency.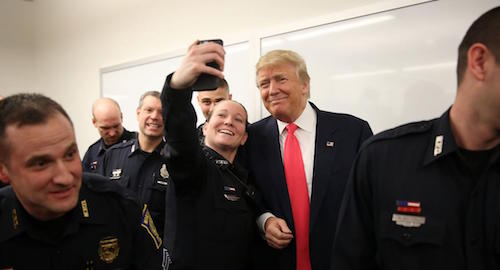 With the election of Trump, the tempo of our collective disaster has shifted dramatically. Rather than the slow-rolling nightmare of Clintonite neoliberalism, for which Obama was more continuity than respite, this nightmare has suddenly shifted into high-gear with each new day bringing — via a string of brutal executive orders — a new hell to ponder, lament, and resist.

How did we get here? The debates are seemingly interminable and inevitably self-serving.
Perry Anderson's analysis of Obama's foreign policy was first published in New Left Review in September 2013 and forms a part of American Foreign Policy and Its Thinkers. 




Democratic takeover of the White House in 2009 brought little alteration in American imperial policy. Continuity was signalled from the start by the retention or promotion of key personnel in the Republican war on terror: Gates, Brennan, Petraeus, McChrystal. Before entering the Senate, Obama had opposed the war in Iraq; in the Senate, he voted $360 billion for it. Campaigning for the presidency, he criticized the war in the name of another one. Not Iraq, but Afghanistan was where US firepower should be concentrated. Within a year of taking office, US troops had been doubled to 100,000 and Special Forces operations increased sixfold, in a bid to repeat the military success in Iraq, where Obama had merely to stick to his predecessor's schedule for a subsequent withdrawal.