First published in Le Monde Diplomatique. Translated by David Broder.




"I'm going to be very clear..." Probably ignorant of the basic logics of the symptom, Emmanuel Macron seems unable to see how this repetitive way of starting each of his answers betrays the deep desire to cover things up — or rather, to recover them — that animates his whole campaign. "Keep on bathing between vagueness and nothingness" — that is what we should take from each of his promises of clarity. In his defence, we will admit that deferring to the obligation to speak when one's intention is to say nothing at all is one of the curses of this "democracy" that we have still found no satisfactory antidote for. Some will object that most of the candidates end up accommodating to this long and difficult moment — a moment one simply has to go through — and that the campaign-season fib is a well-established genre which should no longer be able to surprise anyone. For Macron, however, the problem takes on unprecedented proportions: not just a matter of slipping across a couple of whoppers, even of the calibre of "my enemy is finance" [as François Hollande claimed before his election in 2012]: rather, his entire campaign, and even his very persona as a candidate, constitute an essentially fraudulent enterprise.
Susie Day's interview with organizer and artist Amin Husain was first published in Monthly Review online.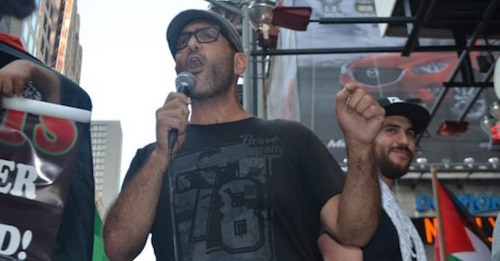 Rounding up immigrants, pissing on transgender bathroom rights, barring press from press briefings… The only good thing Donald Trump has done is to galvanize millions of people into political outrage. For months now we've gone to dozens of marches and rallies. Of course, this isn't enough, but what more to do?

Then I happened on a Facebook post by Amin Husain:"I wish I could share what's wrong and what's missing in how we're handling the Trump era without many of my dear friends thinking that I am just being a downer on the 'resistance.'" I had to hear more.
This essay by George Ciccariello-Maher was written for arranca! issue #51 (forthcoming), to provide an overview for a German-speaking audience on the dynamics behind Trump's election and the resistance to his presidency.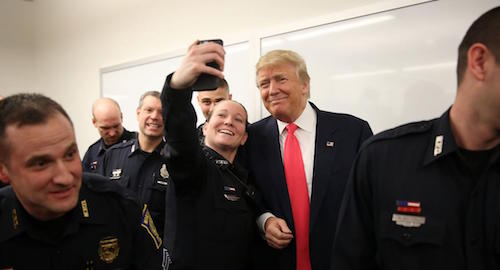 With the election of Trump, the tempo of our collective disaster has shifted dramatically. Rather than the slow-rolling nightmare of Clintonite neoliberalism, for which Obama was more continuity than respite, this nightmare has suddenly shifted into high-gear with each new day bringing — via a string of brutal executive orders — a new hell to ponder, lament, and resist.

How did we get here? The debates are seemingly interminable and inevitably self-serving.