Published as part of Verso's Haymarket Series in 1996, Alex Lichtenstein's Twice the Work of Free Labor: The Political Economy of Convict Labor in the New South was the first book-length history of the convict-lease and chain gang systems of penal servitude in the Southern United States. Focusing on Georgia in the years between Reconstruction and the Great Depression, Lichtenstein traces the interwoven development of the region's notoriously brutal carceral forms and it's industrial and commercial expansion. "The postbellum history of Georgia's penal system," Lichenstein writes, "offers a clear illustration of how convict labor helped forge the peculiar New South 'Bourbon' political alliance, by accommodating the labor needs of an emerging class of industrialists without eroding the racial domination essential to planters."

In the text below, the book's epilogue, Lichtenstein expands on his findings in a broader historical consideration of the relation between coerced labor and economic development.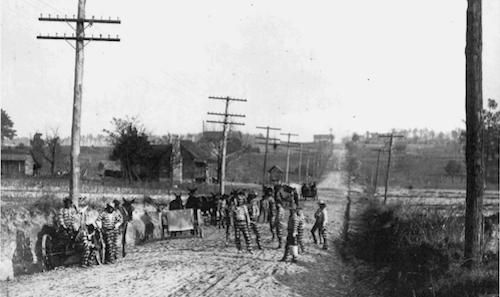 A Georgia road gang in Rockdale County in 1909, shortly after the state abolished convict leasing. (Vanishing Georgia Collection, Georgia Department of Archives and History).

"There is no document of civilization that is not at the same time a document of barbarism." –Walter Benjamin, "Theses on the Philosophy of History"1

Diverse forms of forced labor have been found in many societies, under many conditions. Slavery and penal labor both existed in the ancient world. Serfdom shaped much of the character of premodern European social relations, and persisted well into the nineteenth century in Eastern Europe and Russia. As European societies shook off the last vestiges of feudalism, forced labor was carried to the New World, in a vast arc encompassing both the highlands and plantations of the Americas. In colonial Africa as well, European domination brought with it forms of coercive labor new to a continent that had long known indigenous slavery; and labor relations in industrialized South Africa under apartheid were clearly shaped by colonial strategies of labor extraction up until yesterday. Finally, Stalin's Gulag, and the Nazi labor and extermination camps, stand as horrific examples of forced labor in the modern world.

Protesters blockade Vancouver International Airport to prevent deportation of Lalibar Singh, December 2007. via No One is Illegal Vancouver. 

Things are often clearer from the outside. I currently live in Mexico, where the stakes of a Trump presidency are so obvious that his unexpected victory has provoked the worst collapse in the peso in nearly a decade. Here, the left-wing daily La Jornada recently put things as clearly as they need to be put: "There is a difference between legal and legitimate," and the outpouring of street protests that greeted Trump's election have made this difference perfectly legible. Just because Trump was legally elected doesn't mean we need to accept his presidency — and much less his racist, xenophobic, and misogynistic ideas — as legitimate.
Brett Story's film The Prison in Twelve Landscapes depicts the variety of ways in which incarceration and criminal punishment shape the American landscape, both urban and rural — without ever showing a penetentiary. It begins its New York theatrical run on November 4th at Anthology Film Archives.

Below, Story recommends five books on carceral geography: an approach to analyzing incarceration and policing in spatial terms, drawing from the discipline of human geography.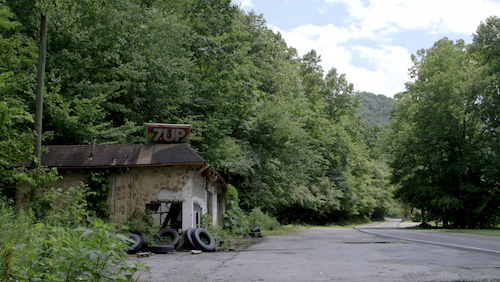 From The Prison in 12 Landscapes 

1. Golden Gulag: Prisons, Surplus, Crisis and Opposition in Globalizing California by Ruth Wilson Gilmore (University of California Press, 2007)

Regardless of your interest in space or place, if you read only one book to help make sense of mass incarceration, it should be this one.