History and Revolution: Refuting Revisionism, edited by Mike Haynes and Jim Wolfreys and published by Verso in 2007, collects essays on the English, French, and Russian Revolutions and the body of revisionist historiography — developed or publicized by historians like François Furet, Simon Schama, Orlando Figes, and Conrad Russell — that dominated public conception of them during the high years of "the end of history."

"Revisionism generally shares a view of revolutions," the editors write, "as, to paraphrase George Taylor, political acts with social consequences rather than social acts with political consequences."

The lasting achievement of revisionist historiography of the French Revolution has been to discredit the idea that the event brought about a change in France's social order. Against the "determinism" of social explanations of historical change, which focus on class antagonisms, revisionists emphasize the primacy of the political. Their tendency to see revolutions as narrow political events rather than broader social transformations means that extraordinary circumstances — war, famine, counter-revolution — figure little in explanations of why protagonists sometimes act in ways which would otherwise be considered extreme or intolerable. The focus on elite activity and the attempt to establish a causal link between ideas and events leaves little room for the active role played by groups who do not form part of the elite. Popular insurgencies, violence and insurrection are no longer integral to revolutionary change but an unnecessary distraction, or worse, a reactionary brake on modernization and peaceful reform.


In the book's final chapter, reprinted below, Daniel Bensaïd takes on some of the broader themes of the revisionist literature, picking up Marx's figure of the old mole to trace the persistence of revolution during even the most apparently static of times.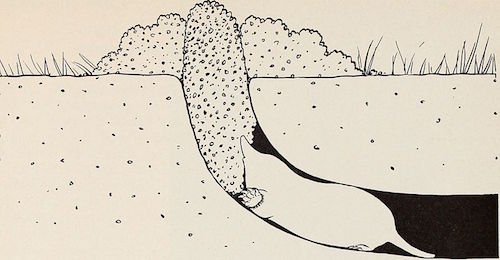 In light of recent developments in Europe that have brought questions of hegemony, populism and organisation to the foreground, Toni Negri asks: where does the thought of Ernesto Laclau leave us on this score? The following talk was given at Maison de l'Amerique Latine in Paris, 27 May 2015. Translated by David Broder; see the original French text here.
By Toni Negri

I would like to talk very schematically about what Ernesto Laclau's work has meant to me, and the dialogue that the two of us had, particularly in recent years. This was a simultaneously close and critical dialogue, marked by evident differences, but it was also characterised by very great respect; and again today I would like to emphasise my esteem for Laclau.

Is representation necessary, or antithetical, to the democratic will? In light of the significant gains made by the indignados in the Spanish municipal and regional elections on Sunday, we publish a discussion about democracy and representation between Jacques Rancière, the inspiration for much analysis of the 15-M movement, and Ernesto Laclau, an important theoretical reference point for Podemos. 



Amador Fernández-Savater introduces a discussion between the philosophers Jacques Rancière and Ernesto Laclau. Translated by David Broder, from El Diario