Matthieu Giroud, critical geographer and translator of David Harvey's work, was among the victims of Friday's attacks on Paris. 

Marxist geographer David Harvey recently spoke with il manifesto about the contradictions inherent in capitalism, the possibilities for its undoing and where Syriza and Podemos fit within its opposition.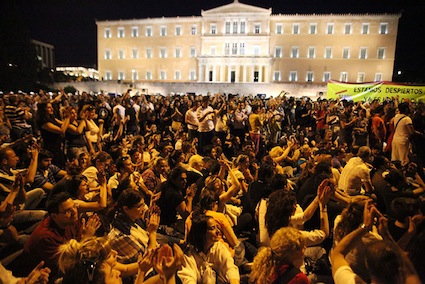 At 79 years of age and fresh from publishing a new book (Seventeen Contradictions and the End of Capitalism, Oxford University Press), David Harvey is still reading social change with one eye on Marx and another on the social movements.

On Monday, February 23, fifteen former students of Corinthian Colleges Inc., a network of for-profit colleges, declared a debt strike by refusing to repay their federal loans. Taking a bold and unprecendented stand on the current student debt crisis, the Corinthian 15, who are members of the
Debt Collective
, are demanding that the Department of Education discharge their debts, as well as those of former and current Corinthian students.