History and Revolution: Refuting Revisionism, edited by Mike Haynes and Jim Wolfreys and published by Verso in 2007, collects essays on the English, French, and Russian Revolutions and the body of revisionist historiography — developed or publicized by historians like François Furet, Simon Schama, Orlando Figes, and Conrad Russell — that dominated public conception of them during the high years of "the end of history."

"Revisionism generally shares a view of revolutions," the editors write, "as, to paraphrase George Taylor, political acts with social consequences rather than social acts with political consequences."

The lasting achievement of revisionist historiography of the French Revolution has been to discredit the idea that the event brought about a change in France's social order. Against the "determinism" of social explanations of historical change, which focus on class antagonisms, revisionists emphasize the primacy of the political. Their tendency to see revolutions as narrow political events rather than broader social transformations means that extraordinary circumstances — war, famine, counter-revolution — figure little in explanations of why protagonists sometimes act in ways which would otherwise be considered extreme or intolerable. The focus on elite activity and the attempt to establish a causal link between ideas and events leaves little room for the active role played by groups who do not form part of the elite. Popular insurgencies, violence and insurrection are no longer integral to revolutionary change but an unnecessary distraction, or worse, a reactionary brake on modernization and peaceful reform.


In the book's final chapter, reprinted below, Daniel Bensaïd takes on some of the broader themes of the revisionist literature, picking up Marx's figure of the old mole to trace the persistence of revolution during even the most apparently static of times.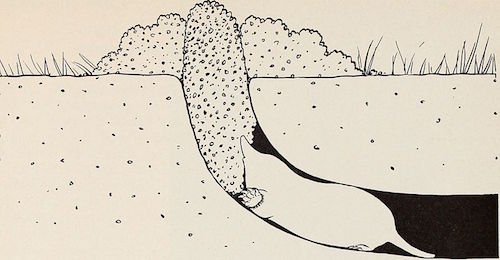 Published as part of Verso's Haymarket Series in 1996, Alex Lichtenstein's Twice the Work of Free Labor: The Political Economy of Convict Labor in the New South was the first book-length history of the convict-lease and chain gang systems of penal servitude in the Southern United States. Focusing on Georgia in the years between Reconstruction and the Great Depression, Lichtenstein traces the interwoven development of the region's notoriously brutal carceral forms and it's industrial and commercial expansion. "The postbellum history of Georgia's penal system," Lichenstein writes, "offers a clear illustration of how convict labor helped forge the peculiar New South 'Bourbon' political alliance, by accommodating the labor needs of an emerging class of industrialists without eroding the racial domination essential to planters."

In the text below, the book's epilogue, Lichtenstein expands on his findings in a broader historical consideration of the relation between coerced labor and economic development.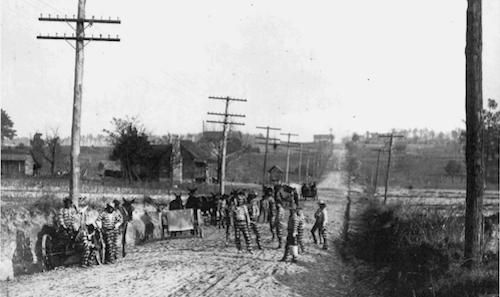 A Georgia road gang in Rockdale County in 1909, shortly after the state abolished convict leasing. (Vanishing Georgia Collection, Georgia Department of Archives and History).

"There is no document of civilization that is not at the same time a document of barbarism." –Walter Benjamin, "Theses on the Philosophy of History"1

Diverse forms of forced labor have been found in many societies, under many conditions. Slavery and penal labor both existed in the ancient world. Serfdom shaped much of the character of premodern European social relations, and persisted well into the nineteenth century in Eastern Europe and Russia. As European societies shook off the last vestiges of feudalism, forced labor was carried to the New World, in a vast arc encompassing both the highlands and plantations of the Americas. In colonial Africa as well, European domination brought with it forms of coercive labor new to a continent that had long known indigenous slavery; and labor relations in industrialized South Africa under apartheid were clearly shaped by colonial strategies of labor extraction up until yesterday. Finally, Stalin's Gulag, and the Nazi labor and extermination camps, stand as horrific examples of forced labor in the modern world.


While many of us are still reeling from Donald Trump's unlikely presidential victory in November, best-selling author Naomi Klein argues that it is precisely during times of shock — the disorientation that follows a disastrous event for which we have no preexisting narrative — that we are most vulnerable to interests that would exploit our need for answers. Our first step, Klein contends, is to find our footing, find our narrative, and find the common threads that connect our movements.