History and Revolution: Refuting Revisionism, edited by Mike Haynes and Jim Wolfreys and published by Verso in 2007, collects essays on the English, French, and Russian Revolutions and the body of revisionist historiography — developed or publicized by historians like François Furet, Simon Schama, Orlando Figes, and Conrad Russell — that dominated public conception of them during the high years of "the end of history."

"Revisionism generally shares a view of revolutions," the editors write, "as, to paraphrase George Taylor, political acts with social consequences rather than social acts with political consequences."

The lasting achievement of revisionist historiography of the French Revolution has been to discredit the idea that the event brought about a change in France's social order. Against the "determinism" of social explanations of historical change, which focus on class antagonisms, revisionists emphasize the primacy of the political. Their tendency to see revolutions as narrow political events rather than broader social transformations means that extraordinary circumstances — war, famine, counter-revolution — figure little in explanations of why protagonists sometimes act in ways which would otherwise be considered extreme or intolerable. The focus on elite activity and the attempt to establish a causal link between ideas and events leaves little room for the active role played by groups who do not form part of the elite. Popular insurgencies, violence and insurrection are no longer integral to revolutionary change but an unnecessary distraction, or worse, a reactionary brake on modernization and peaceful reform.


In the book's final chapter, reprinted below, Daniel Bensaïd takes on some of the broader themes of the revisionist literature, picking up Marx's figure of the old mole to trace the persistence of revolution during even the most apparently static of times.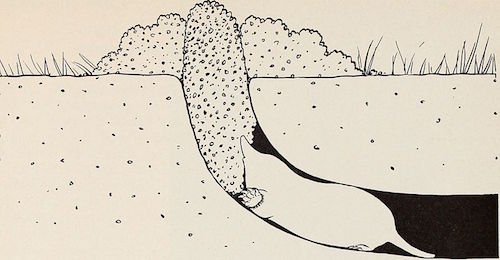 To celebrate the release of the paperback edition of Absolute Recoil (on sale today!), every single Slavoj Žižek title is now 50% off until Sunday at 8pm ET.
In the New York Review of Books, John Gray states that, "few thinkers illustrate the contradictions of contemporary capitalism better than the Slovenian philosopher and cultural theorist Slavoj Žižek." 
Now is your chance to collect every book in his vast bookshelf, from his plea to repeat and expand on the ideas of Hegel, in Less Than Nothing, his analysis of how Western society can face up to the end times if the end of capitalism means the end of the world, in Living in the End Times, and the connections between totalitarianism and modern liberal democracy in Did Somebody Say Totalitarianism?
You can browse every title in the Žižek bookshelf sale below and by clicking the book jackets here ==============>>>>>>>>>>>>>>>
Includes free shipping (worldwide) and free bundled ebook where available.

Renowned Slovenian philosopher and cultural theoriest, Slavoj Žižek, recently participated in a live webchat on the Guardian website. Guardian readers were asked to submit their questions for the typically rambunctious Žižek, and they ranged from his thoughts on Scottish independence, ISIS and the London riots to...cats.