This piece first appeared in Jacobin.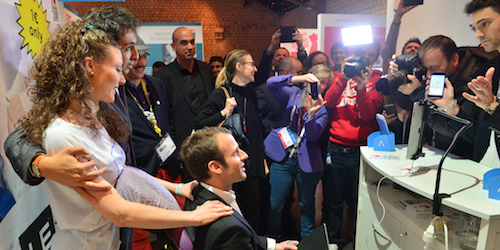 via Flickr. 

The French presidential election later this month will be a major turning point in the country's political history. Beyond the campaign's many twists and turns — from François Hollande's decision not to stand for reelection to the collapse of the mainstream right's candidate, François Fillon — the fact that the two candidates most likely to face off in the second-round elections — Emmanuel Macron and Marine Le Pen — do not belong to either the Socialist Party (PS) or Les Républicains (LR) represents a historic development.

Since the Fifth Republic formed in 1958, the PS and LR — or any one of the various Gaullist rights — have alternated power. This year, either social-liberal Macron, from the year-old party En Marche!, or far-right Marine Le Pen of the National Front (FN) will likely become president. Every pollster predicts Macron will win in a second round runoff.