"What is 'Women's Day'? Is it really necessary?" Alexandra Kollontai asked readers of the Russian journal Pravda a centenary ago. "On Women's Day," she wrote, "the organised demonstrate against their lack of rights."

No matter which body of water you'll be sluicing your speedos in this summer, Verso's got your back.  From forty proud years of radical publishing, we've cherry-picked an eclectic mix of fiction, travel, politics, philosophy, feminism, art, graphic novels and more for your delectation this summer.

Whether you're reacquainting yourself with an old classic or taking a chance with one of our latest titles, all books on this list will be 50% off on our website for this week (July 9-July 17), with free worldwide shipping, and free ebook where available.  Just be careful around the pool with your e-reader eh?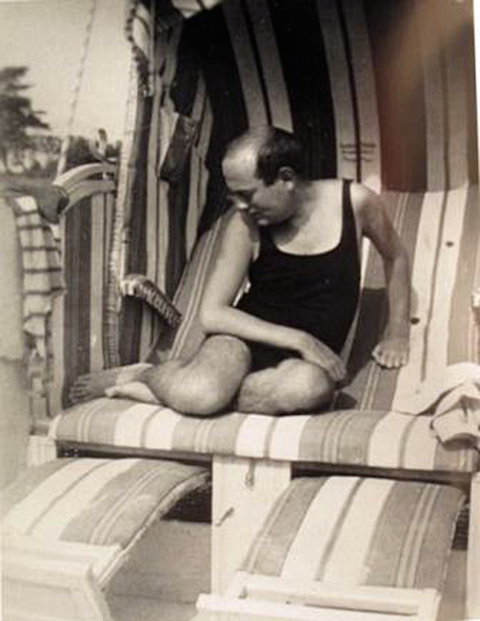 A lovely picture of Theodor Adorno in his swimwear, with a copy Narcoland presumably tucked away out of shot.

The 'Dialectics of Liberation Congress' was a gathering in July 1967 at the Roundhouse Theatre in London of radical intellectuals, psychiatrists and revolutionaries lecturing and debating on a diverse range of leftist issues including the future of capitalism, state violence and dissent, racism, revolution and liberation, and the emerging forms of environmentalism, green issues and radical psychiatry.

The Dialectics of Liberation, a book compiling lectures from Congress contributors Stokely Carmichael, David Cooper, R. D. Laing and Herbert Marcuse, was originally published in 1968 and has been recently republished by Verso, as part of the tenth installment of our Radical Thinkers series.
To celebrate the reissue of this landmark text, on the 48th anniversary of the Congress, here at Verso presents an event that revisits some of the key issues discussed in a contemporary light considering the sweeping political, economic and technological changes that the world has undergone.

It is at the Roundhouse on 15 July and will feature speakers Lynne Segal, Ben Noys, Mark Fisher, Nina Power and Selma James and Ewa Jasiewicz.  Further information on the event is on the Verso Events page and tickets are available to purchase on the Roundhouse website for only £5.

This blog post provides a brief outline to the Congress as well as a selection of reading and visual material that touches on a range of topics covered by the speakers present; including the societal conditions in which the Congress was borne; the legacy that has bestowed subsequent generations; and an introduction to some of our speakers at our event at the Roundhouse.