Susie Day's interview with organizer and artist Amin Husain was first published in Monthly Review online.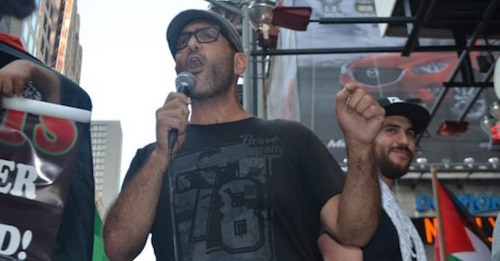 Rounding up immigrants, pissing on transgender bathroom rights, barring press from press briefings… The only good thing Donald Trump has done is to galvanize millions of people into political outrage. For months now we've gone to dozens of marches and rallies. Of course, this isn't enough, but what more to do?

Then I happened on a Facebook post by Amin Husain:"I wish I could share what's wrong and what's missing in how we're handling the Trump era without many of my dear friends thinking that I am just being a downer on the 'resistance.'" I had to hear more.
Mark Greif (founder and Editor of the journal n+1) visited the RSA to mark the publication of Against Everything - a brilliant collection of essays critiquing everyday life under twenty-first-century capitalism.

In his speech (reproduced here) he explores the philosophical and political arguments laid out in 'Gut-Level Legislation, or Redistribution', which touches on thoughts on a universal citizen's income, poverty, property and 'morally relevant inequality'.

Against Everything: On Dishonest Times is 40% off until Sunday October 30th (midnight UTC). It includes free shipping (worldwide) and bundled ebook. This book is not available in North America.
This letter was first published in Le Monde. Translated by David Broder.



(via Wikimedia Commons)

As a rule, crises open up the terrain of the possible, and the crisis that began in 2007 with the collapse of the subprime market is no exception. The political forces that upheld the old world are now decomposing — first among them social democracy, which has since 2012 entered a new phase in its long process of accommodation to the existing order. As against these forces, the National Front has diverted part of the anger in society to its own advantage. It has adopted the pretense of an anti-systemic stance, even though it challenges nothing about this system, and least of all the law of the market. 
Such is the context in which Nuit Debout was born — a movement that now marks the first month of its existence. Since the fall of the Berlin Wall the opposition to neoliberalism has taken various different forms: the "Bolivarian" governments in Latin America in the 2000s, the "Arab Spring," Occupy Wall Street, the Spanish indignados, Syriza in Greece, the Corbyn and Sanders campaigns in Britain and the USA…. Future historians delving into our era will doubtless say that it was particularly rich in social and political movements.